Professional Recruiting Services on a Nationwide Scale
PSS Recruiting is a full service recruiting agency located in Willoughby, Ohio. They are focused on many aspects of career options for those who have either managerial experience or jobs that require experience. They have 2 different divisions that focus on Specialty Recruiting and Executive Recruiting. This makes them diverse and have options for careers in the Corporate field and Manufacturing fields. They may operate in Willoughby, Ohio, but they provide their services for nationwide and internationally based clients.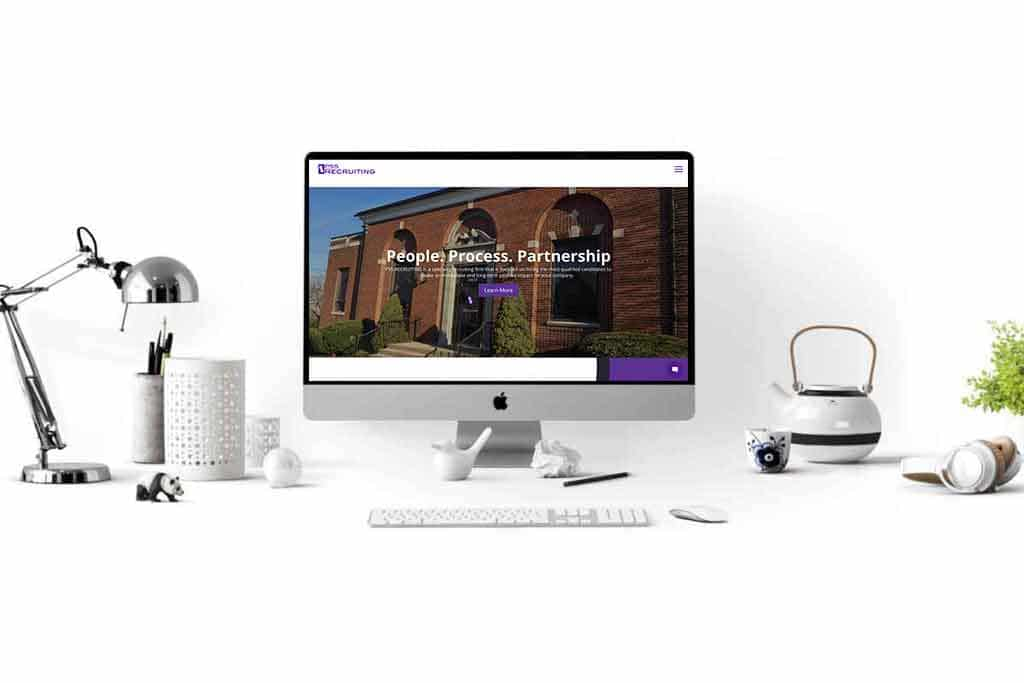 The Goal
People. Process. Partnership
The old and original website appeared to be have many issues upon meeting with the owners of PSS. This happened right before I started by Design Process for the website. We needed to expedite and get it done. We needed something that not only was going to work in the long run, but somewhere where business owners and executives will go to this website and see the impressive nature in this talented staff base. We needed something to spread the message in a strong way.
Submit Resume
View Website
The Action Taken
I needed to study the competition real well. This is a nationwide and international level client so it took me more time during the Research Phase to get the right information that would point us in a good direction getting into design. We got right into detail and I went through several mockups before we decided that one "was the one." Once we had an idea, I got right to work.  
The development build did not actually take that long. It took me about a few days of work. The website comes with a Blog, Client Testimonials Posting, Resume Upload, Staff Directory, Animations and Parallax Sections with high SEO practices with code, writing and performance. We had a meeting on getting the content wrapped up and a few final fixes and we were ready for launch. I hooked them up with Google Analytics, Search Console and Tag Manager and am ready to add more marketing tools in to the head of the website. We also are launching more pages post launch to provide more quality content and a continual blog to keep customers engaged!
To Conclude
Another quick build! It was pretty exciting to get it up and I could not be anymore excited for this team! A two month process, but a quick and concise launch that actually happened a week before the projected date. There will also be continual updates and social media engagement on my end as the client will be having monthly updates!