Kids World Website Updates
Lot of Updating Behind The Scenes and Up Front 
Once the Hartville Outdoor Products website launched, we got right to work on not only improving the Hartville site. We jumped into the neighbor business Kids World Play Systems that sells more so the fun part of your backyard. You got trampolines, basketball hoops, swing sets, playgrounds and much more. Totally fun scenery, the little kid in me wanted to at least either buy either a basketball hoop or a trampoline on the spot!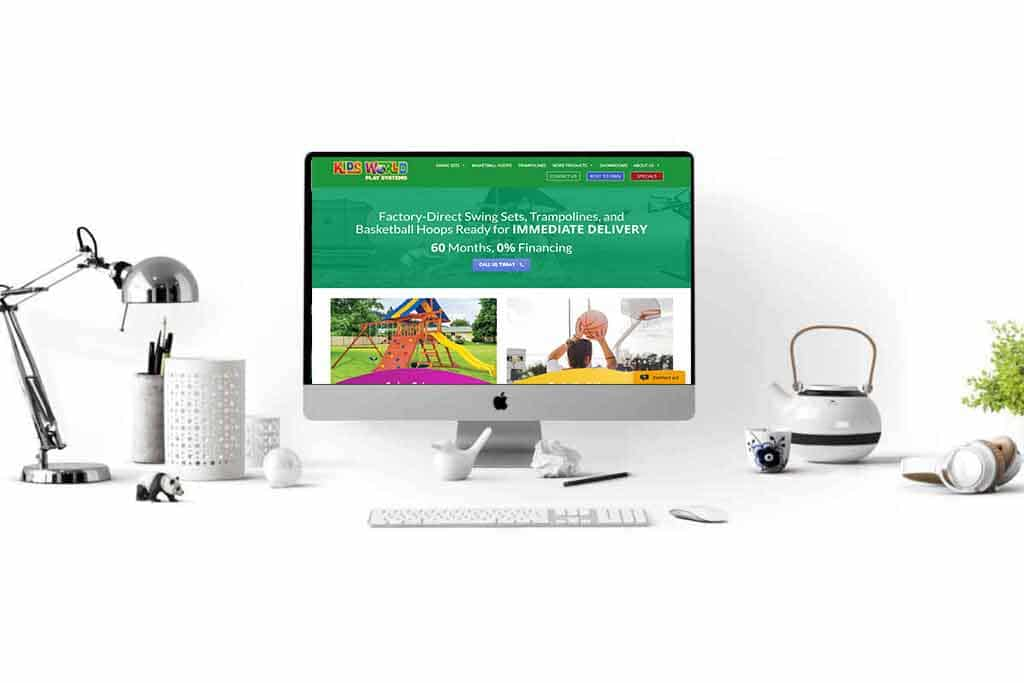 The Goal
Updating the Site, Sending a Strong Message
Just getting the site up to date on a technological and front-end aspect. Getting it ready for the coming season. Ongoing maintenance and taking care of problems behind the scenes. 
View Specials
View Website
The Action Taken
I got them updated from PHP 5.4 (Unsecure) to PHP 7.3 and am about to get them updated to PHP 7.4 in April. I also minimized WordPress plugins, wrote some code in the theme to solve some of the problems that the plugins were providing to minimize CPU usage, I deleted the plugins and then updated all of them so everything was up to date behind the scenes. The next step was to get some dealings with the front end fixed. We added a flyer button on the Swing Sets Archive page, added more photos, a Specials and Brochure Directory. We got links updated, some custom functionality and annoyances removed from the website. 
To Conclude
With the website updated to the latest version of WordPress, PHP and further configurations set, the team at Kids World can rest easy. Their system is in place to last them years for a backend infrasturcure to work and now all we can do is keep continuing the front end side of the website. Stay tuned for that!