Hartville Outdoor Products Website
Premium Outdoor Structures, Furniture and More 
Hartville Outdoor Products is a massive market for structures such as Barns, Sheds, Cabins, Animal Structures, Playhouses and Garages as well as outdoor furniture and outdoor amenities for your backyard. They are located in Hartville and Medina, Ohio and serve the entire state of Ohio, Indiana, Pennsylvania, Michigan and West Virginia. They sell high quality structures and are a family business operating for over decades. They have another business on the other hand, Kids World Play Systems where they sell swing sets, playgrounds, basketball hoops, trampolines and more. They do not entirely sell the structures online.. yet. But they have flexible financing options and always have specials running.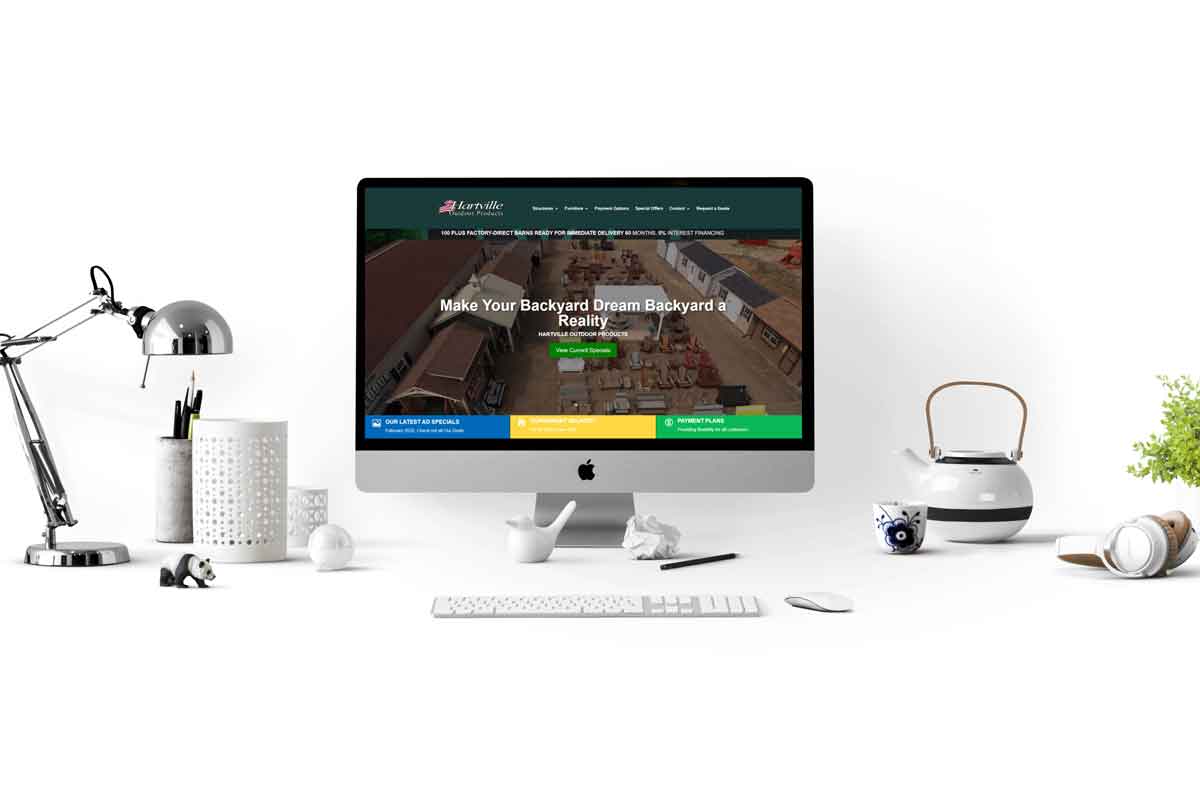 The Goal
A Massive Makeover
I met the owners through a good friend of mine, Nick Cipollo of Studio 23 Group and I was assigned to look into what they need. The Hartville Website needed a massive makeover and their technological infrastructure was outdated. I could manage with Kids World, but not with the old Hartville website. This being said, our goal is to make a beautiful looking website that will serve the client well promoting their outdoor products and structures. 
View Specials
View Website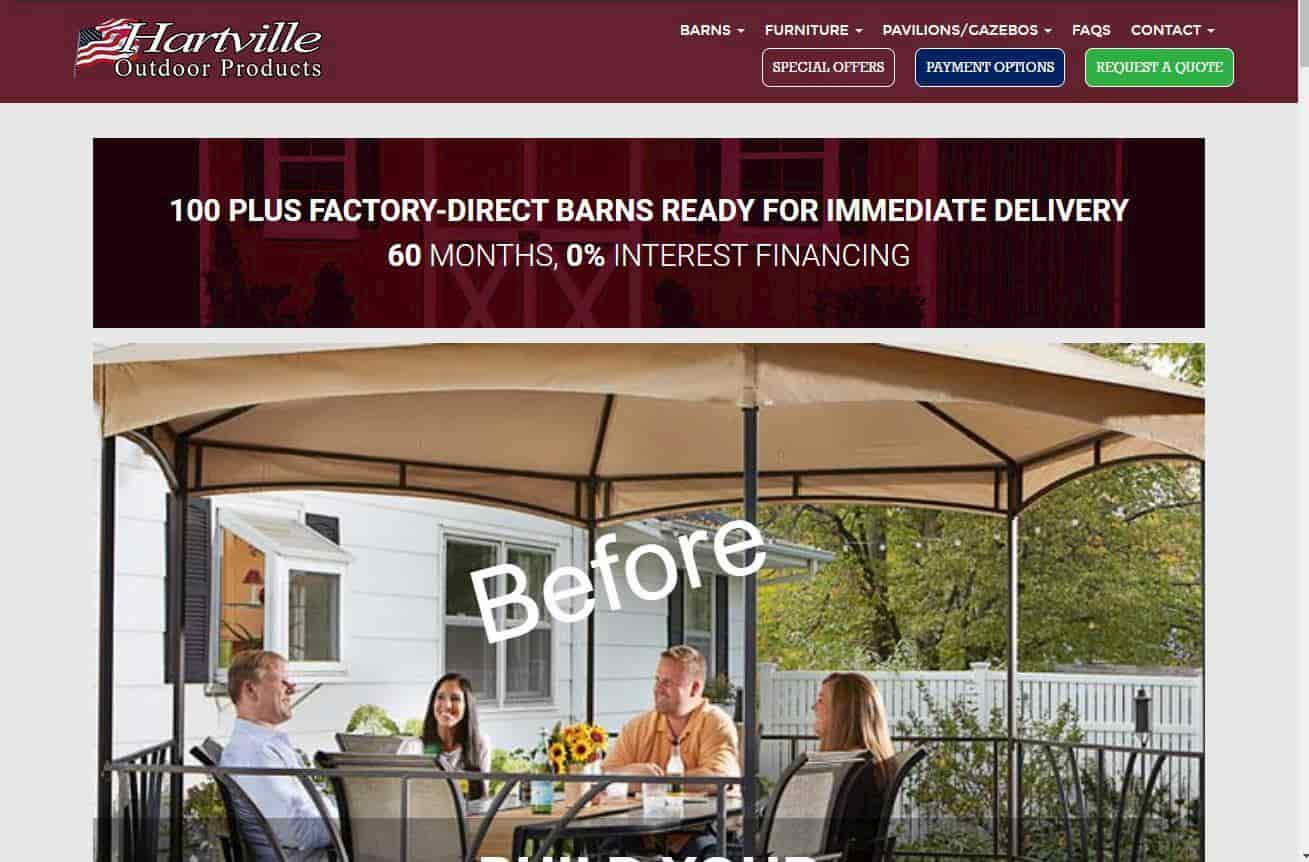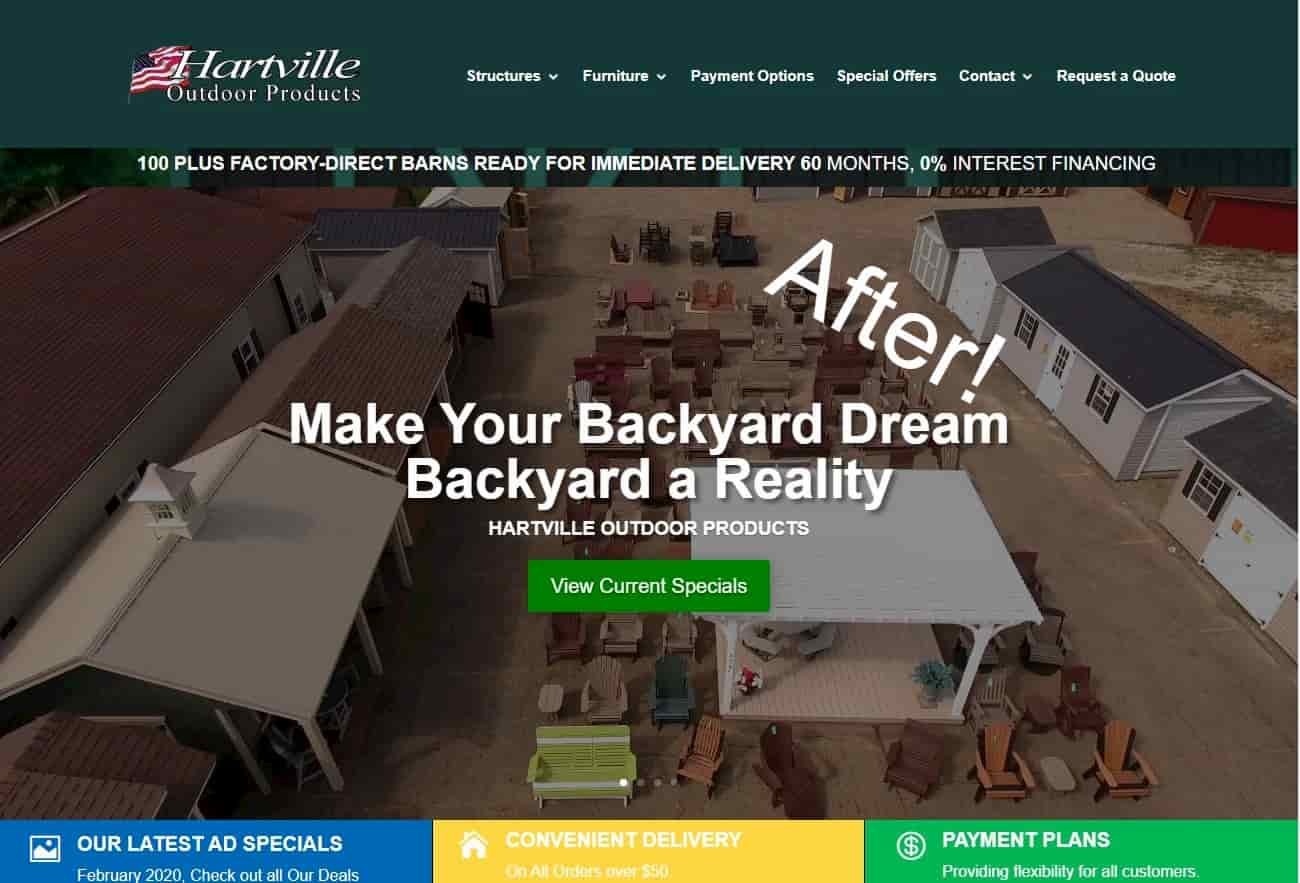 The Action Taken
Well, this was actually a big overhaul. I had to basically restart. I imported the old websites products over just to get started so I had stuff to workout. I decided the structure of the menu was way out of whack and needed a makeover so that things made sense to the customer. My action on that was by creating a mega-menu displaying multiple options for the customers making it easier for navigation purposes. I created a new layout with colors, animations, background images with parallax animation and overlay colors, background videos and more features to make the website pop to the customer. I actually rebuilt the entire layout for the over 500+ Products in the website. They are basically almost like its own mass-landing page to impress the customer. This entire process, took me an honest full 3 weeks of work. After a few edits, we went to launch the website with a high success!
To Conclude
The website launched successfully and the client is actually 40% ahead of his annual revenue from later as they have been able to sell these products much easier. They are likely going to smash their revenue goals this year due to the success of this website and the marketing collaboration I am doing with Studio 23 Group in Wickliffe. I continue to manage the website every day providing code updates, software updates, image updates and product special updates as well.