Online Fitness & Lifestyle Courses Fit For Your Schedule 
After launching the website, Ryan Weber's business in fitness and lifestyle coaching has accelerated at an unexpected rate. After one year, we needed to get in development of a brand new website that expands Ryan's capabilities.
With me being on his Blueprint Coaching he has in place, I also made it a mission to send a strong message and differentiation between other fitness gurus online. Ryan had met with me with the interest of expansion of his website, and I noticed some of the things he wanted to expand with involved a bigger scale that the current website could not handle without making massive changes with the layout. It was time we got started on a new website.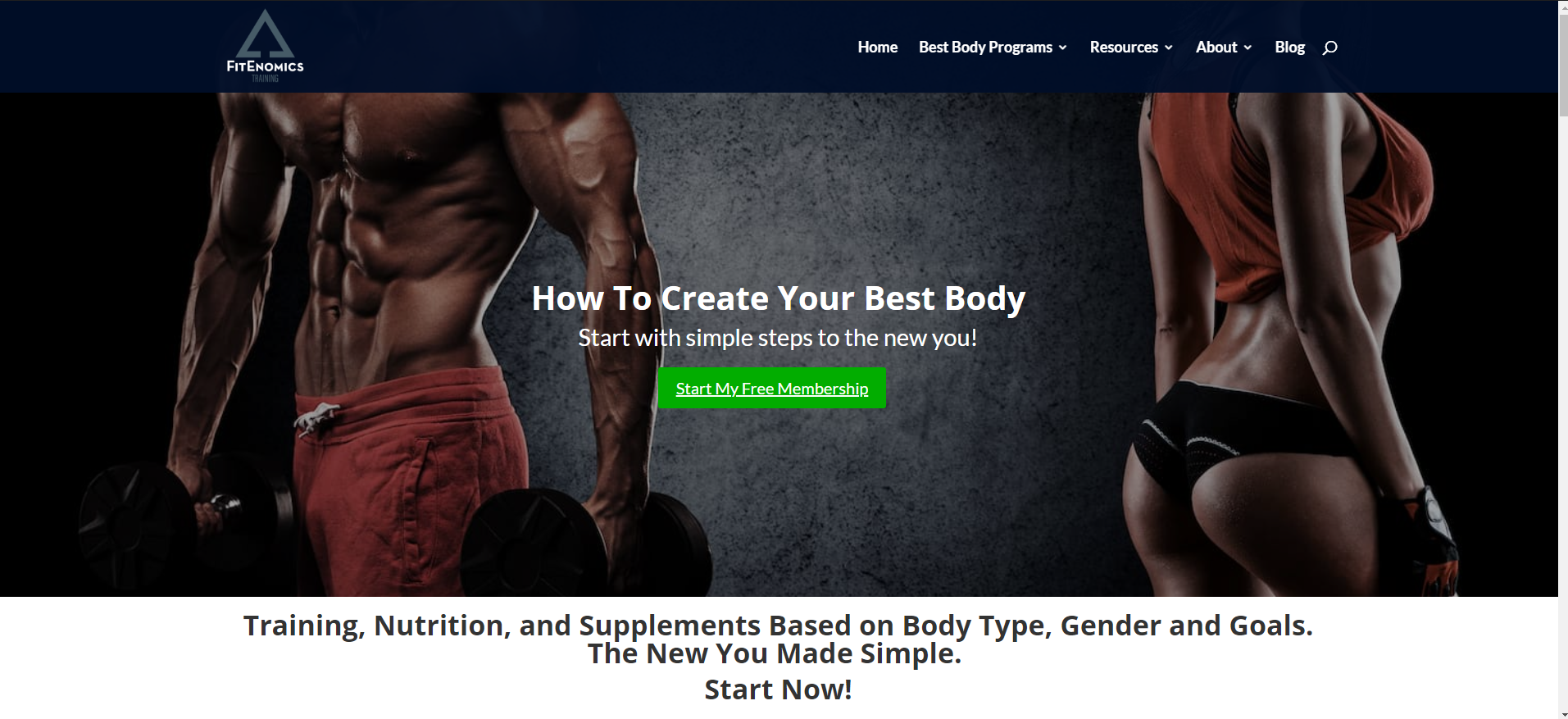 The Goal
Enhanced, but Long Lasting Solutions
The goal is to give Ryan what other fitness program providers and coaches do not have online. A website that displays everything Ryan has to offer. A website that expands his content and programs with the ability to purchase specific programs, coaching, merchandise, sponsored products and more on the website specifically. A website that will make Ryan's business easy to manage and market in the long run.
Ryan's Programs
View Website
The Action Taken
This was either going to be a complete custom build where we can run on Shopify or on a completely customized CMS using PHP/Python with a strong JavaScript framework integrated. After doing some research, I decided this will be my biggest project in WordPress.
WordPress Unleashed as they would say it. With a fresh layout starting with a mega menu displaying all of Ryan's programs, resources and products, we got a clear and concise message displaying all of the content search engines and customers are going to like. Strong landing pages for the programs and program parent pages for heavy marketing purpose. Video everywhere as Ryan has massively expanded his YouTube channel talking about fitness and lifestyle.
I also made some custom functionality, I created a quiz system in the website and conditions that will add not just what program or direction provided, but also a list of recommended items to get including the program. I also created a Portal for all of Ryan's coaching customers where they can upload weekly progress pictures, how they are feeling and what Ryan can do to help so it makes it easier for Ryan to communicate with his customers.
Not to mention another major feature is this website is based on membership and subscription functionality. You will need to subscribe to view his courses online.  All of his courses are hosted on Ryan Weber Training. 
Ryan also has an expanded Blog in where he can import more content and talk about so much more topics in fitness and lifestyle. We made this as expansive as the biggest and baddest in the fitness industry. Fit on all devices and convenient on the go as well.
To Conclude
Fit on all devices and convenient on the go as well.  Now Ryan can make money on the website by selling his programs, products and more. With this expanded build, Ryan can now expand his business all abroad. We launched without a hitch and with good reception and feedback.
Given that this is a fitness program website, it will need maintenance, care and expansion over the future. Ryan has agreed to work with me on my All-In-One Program that guarantees maintenance, development and marketing around the website. Want to make a change in your life? Check out Ryan Weber Training today!