Coach Devin Hazen Website
Premium Real Estate Coaching
Devin Hazen is a well respected, award winning,  and a highly intelligent Realtor, Multiple Business Owner and Leader located in the Northeastern Area in Cleveland, Ohio. Devin launched his coaching business later in 2018 and since then has changed many realtors' approach of sales and growth. Devin helps people Dominate Sales and Boldly grow their business. He has several events at Keller Williams and several other places helping many business owners and realtors develop strategy for their business growth and sales. The motto is Mindset, Motivation and Marketing and Devin covers these areas well. Devin also is one of the hardest working realtors I have known out there in the Real Estate Business.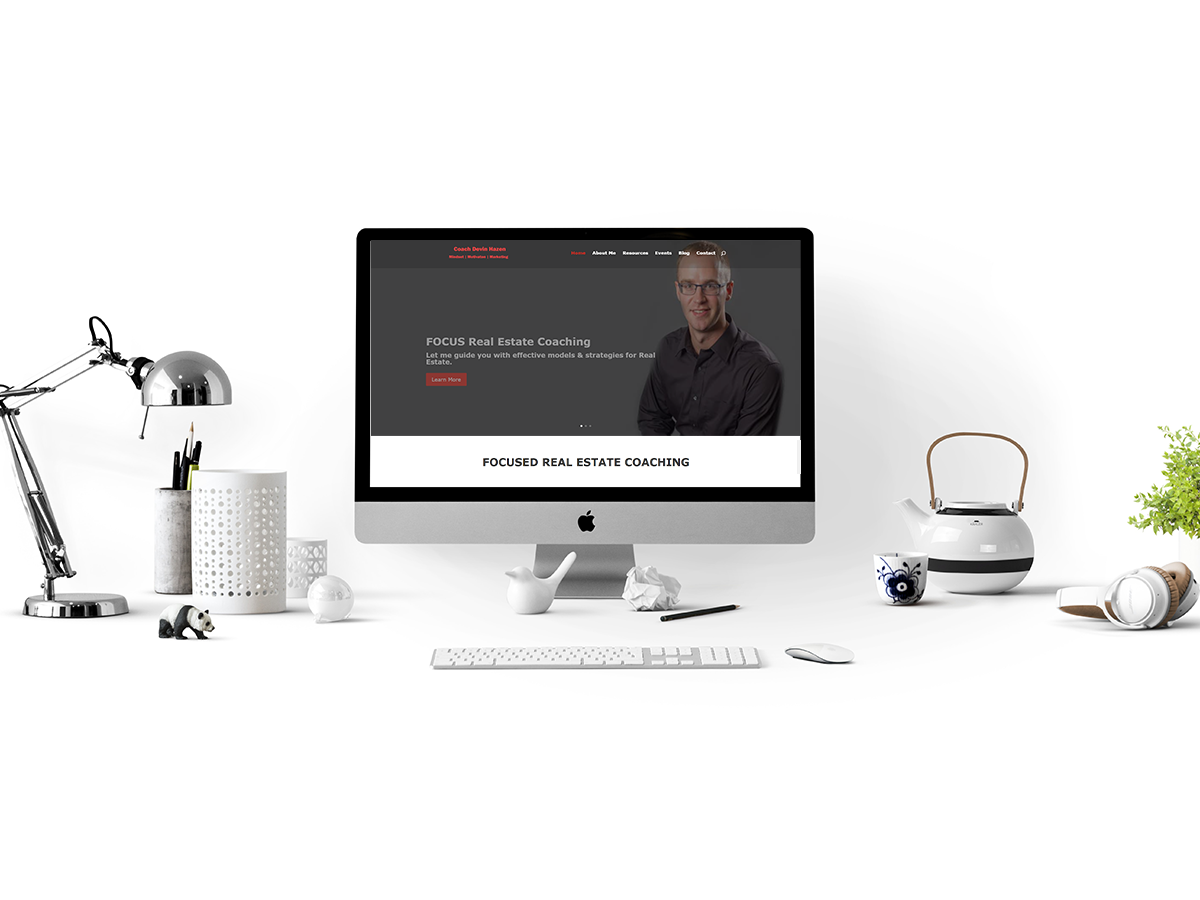 The Goal
Sales Generation and the Ability To Promote Online
Creating a dynamic and professional template for the client that responds to all devices via size and performance. Putting together all pieces where Devin can add, update, delete and promote organic content about Real Estate, Business, Mindset, Motivation, Marketing Strategies and Trends in the current day effortlessley. This website promotes all of Devin's Programs, Podcast, YouTube Channel and Social Channels to funnel Devin the ability to create more content and generate more sales for inspired realtors and business owners aiming to grow their sales for and business efficiency with having Realtors buy one of his Real Estate Coaching Programs.
Devin's Coaching Programs
View Website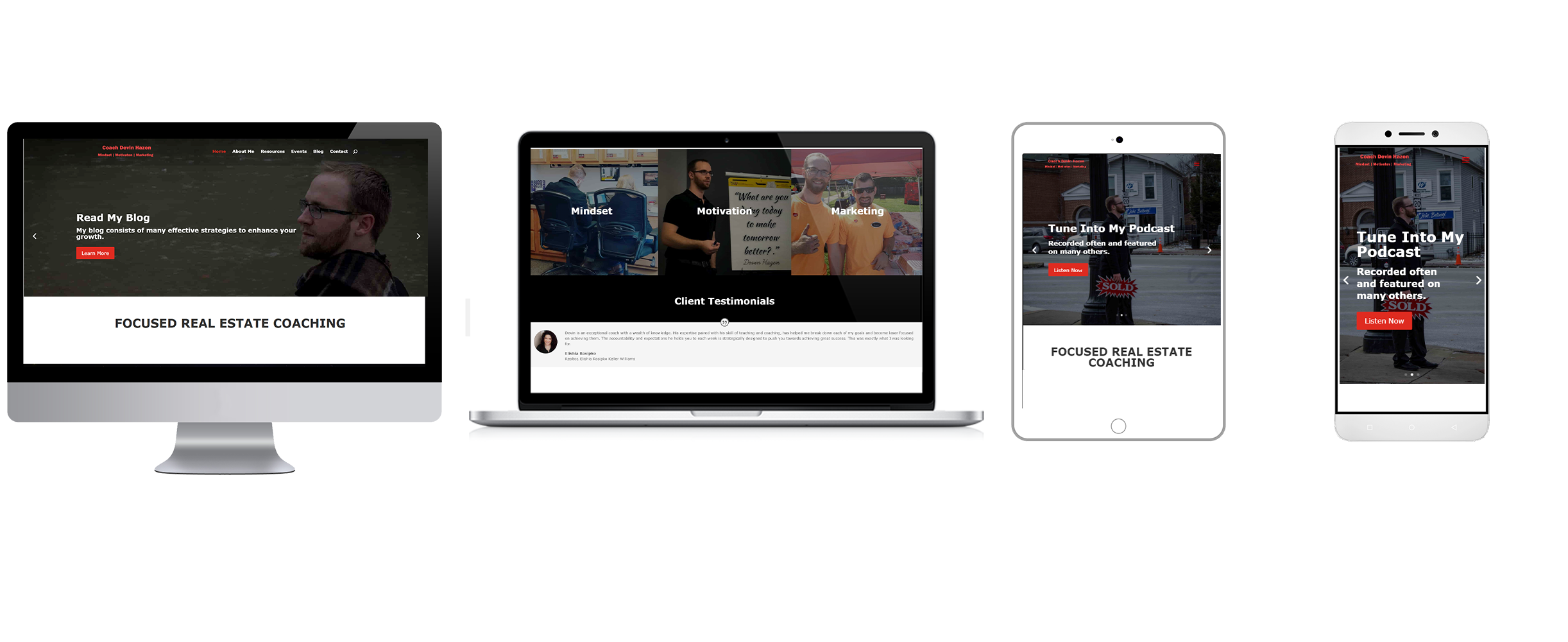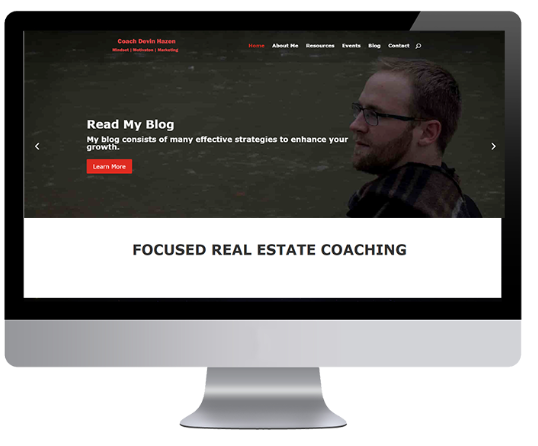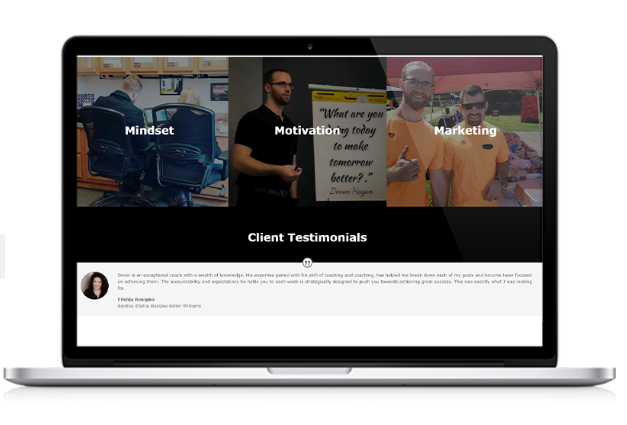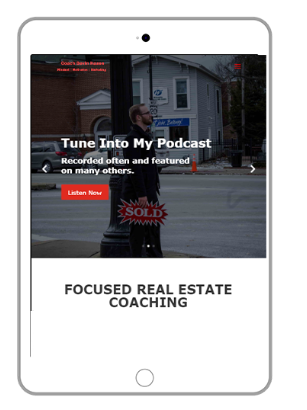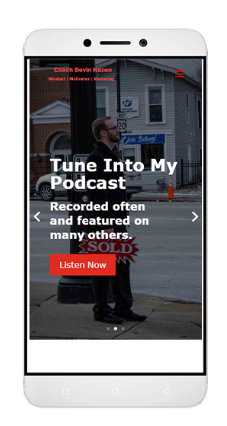 The Action Taken
I needed to get right to work as there was a lot of content Devin had to deliver not just from a Blogging & Event Posting standpoint, but his Social Posting, YouTube Channel and Podcast kept me moving as he continued to add more content to grow his business and I needed to keep right up.  I immediately got to designing and finished that project before the building of the website. With the use of WordPress, I built the entire layout and site in no time, given one week of the entire site, blogging and event posting functionalities, the ability of his Instagram Feed displaying on the Home Page and a Newsletter Subscription Service. Using Managed WordPress Hosting with GoDaddy, launching of the website and assignment of the SSL Certification was absolutely seamless and not as time consuming as an average launch would do. I made sure that every image and line of code was well optimized during the build as well. Once we launched, we executed a launch campaign that so far is working for Devin. More details on that later!
To Conclude
With the entire process of designing and developing the website in an appropriate manner. The launch was fairly successful and Devin now has another tool to grow his Real Estate Coaching Business. He has the ability to Add Blog Posts, Event Posts, Sell his Programs Online and gather his huge following to a main hub that will deliver all components of his business. The biggest challenge of this project was timing and getting it right at the same time for the client. Real Estate is a highly competitive business just like the Creative industry, you have to have a great reputation and stay on top of literally everything to keep moving your business forward. I am very excited for Devin, his team and his continued success with Team Hazen of Keller Williams Northeast and now, Coach Devin Hazen. View the site today to see what Devin can do to help you grow or efficiently run your business.