Blue Label Roofing Website
Professional Roofing in Cleveland
Through a client reference, I met owners, Josh and Al of Blue Label Roofing, a startup roofing company in Cleveland. They were looking for a website that will help them quickly expand their business and give them a good appearance on the web. After the brief meeting and findings of many other roofing companies. It was clear on what we needed to achieve. We need a heavy-hitter here.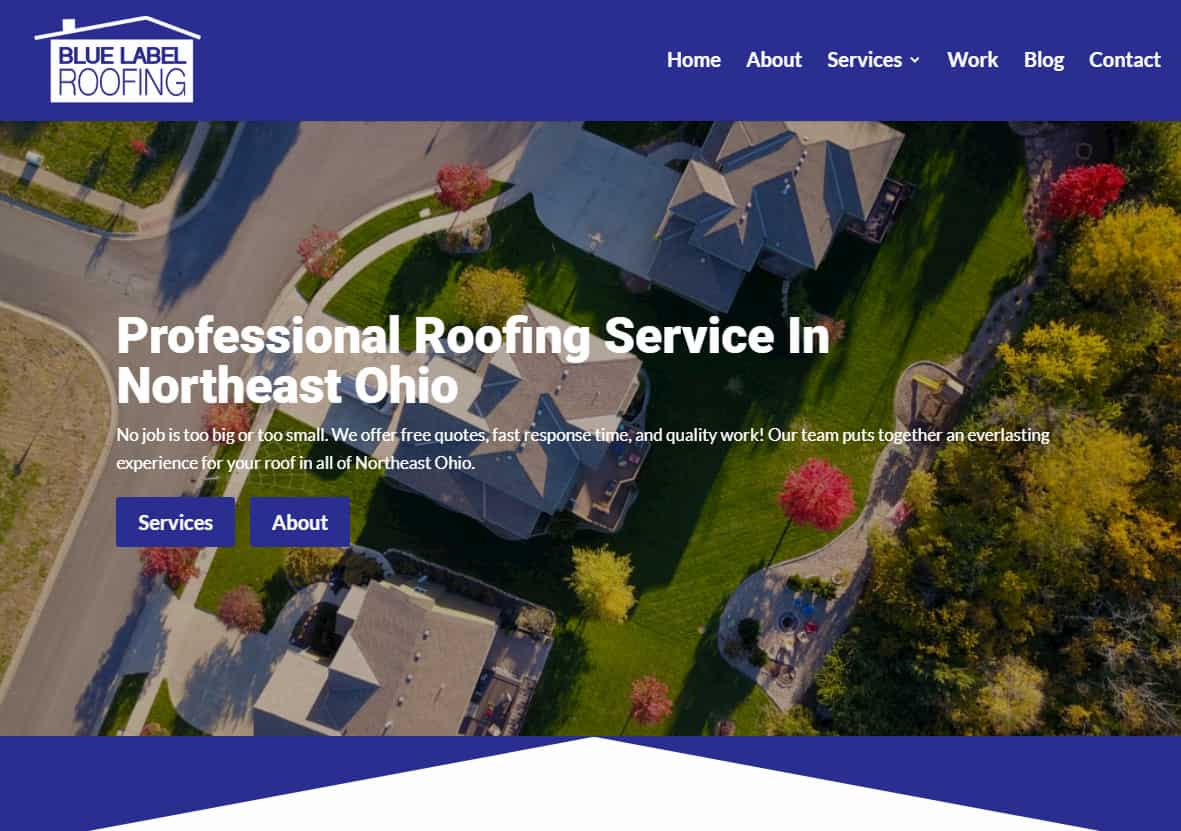 The Goal
An Action Packed Website
The goal was to take this startup and put them on the map online. We needed a heavy-hitter website that will give the client as much convenience as their own customer. Something that provides excitement and a bold statement saying why they are the best in town.
Get Started
View Website
The Action Taken
The first steps came with a good couple of weeks of research as roofing is a very competitive industry in general. I needed to see what most other companies were doing within the area and try to find a niche that can take things to the next level. I found that there is a lack in writing for content and video and listing sites. I made it clear that the build needs to be done sooner than later. So I made this project in a crunch as we needed to get on those listing sites, as well as getting flyers and cards designed to get the word out even more. We got all social media pages setup as well while during development to get started to fire on those cylinders as well.
The site comes with bold and strong fonts, layouts that are modern and emphasize the blue color in their branding and has a nice flow of animation, circled percentage counters, blogging, a payment system and quotation system. The site is a WordPress Build with some custom JavaScript integrated into the website. A strong WordPress website emphasized with custom functions written in logical code.
To Conclude
The website emphasizes many design wishes I wanted to integrate and systems I wanted to develop for many accounts. This site got me to demonstrate a sense of stronger design and development. A perfect combination of the two that I have wanted to emphasize for the longest time gives this team a huge opportunity for good business online.
I am very excited about the opportunity of growth for the team at Blue Label Roofing. They are on my All-In-One Plan for expansive online growth and opportunities for technological upgrades. If you need your roofing taken care of? Contact Blue Label Roofing today!