7Inks Tattoo Collective Website
Award Winning Tattoo Artists
7Inks Tattoo  Collective is an Tattoo Shop opening in Northeast Ohio owned and operated by Award Winning and Famous Tattoo Artist and Multiple Business Owner, Andrew Bissell. The shop also features several other award winning, talented and respected Tattoo Artists that Andrew has hand-picked to come work at the shop. With a high quality number of Talent and the Overall Experience, there is no doubt 7Inks Tattoo Collective is highly due for success when they open October 15, 2019! The website will help drive the shop to create the main hub where people can get a tattoo in Northeast Ohio!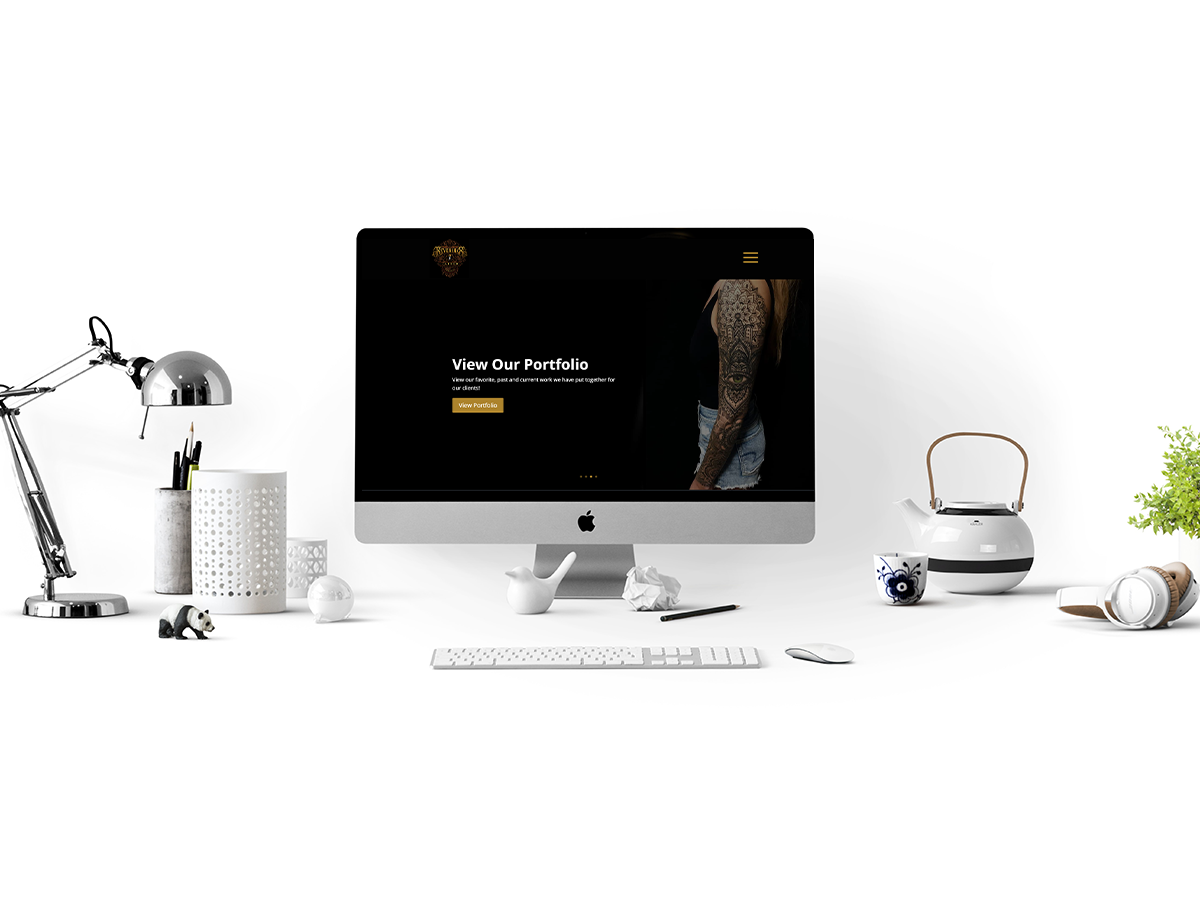 The Goal
A Website to Challenge the Current Trends with little time!
Andrew met me in August for a serious need for the new website for his upcoming tattoo shop located in Northeast Ohio. He needed the build to be fast, efficient and creative to go against the current trend of how most tattoo shop websites looks like. He wanted action and creativity. We needed to get something up there to give a strong showcase for Andrew and his talented artists. We also needed to function online, featuring interactive forms and profile pages fit for tablet sizes to showcase on the tablets in the shop when it opens so new visitors can come in and see the artists.  7Inks will also be posting events for deals and fun as well as the ability to sell merchandise online.
View the Artists
View Website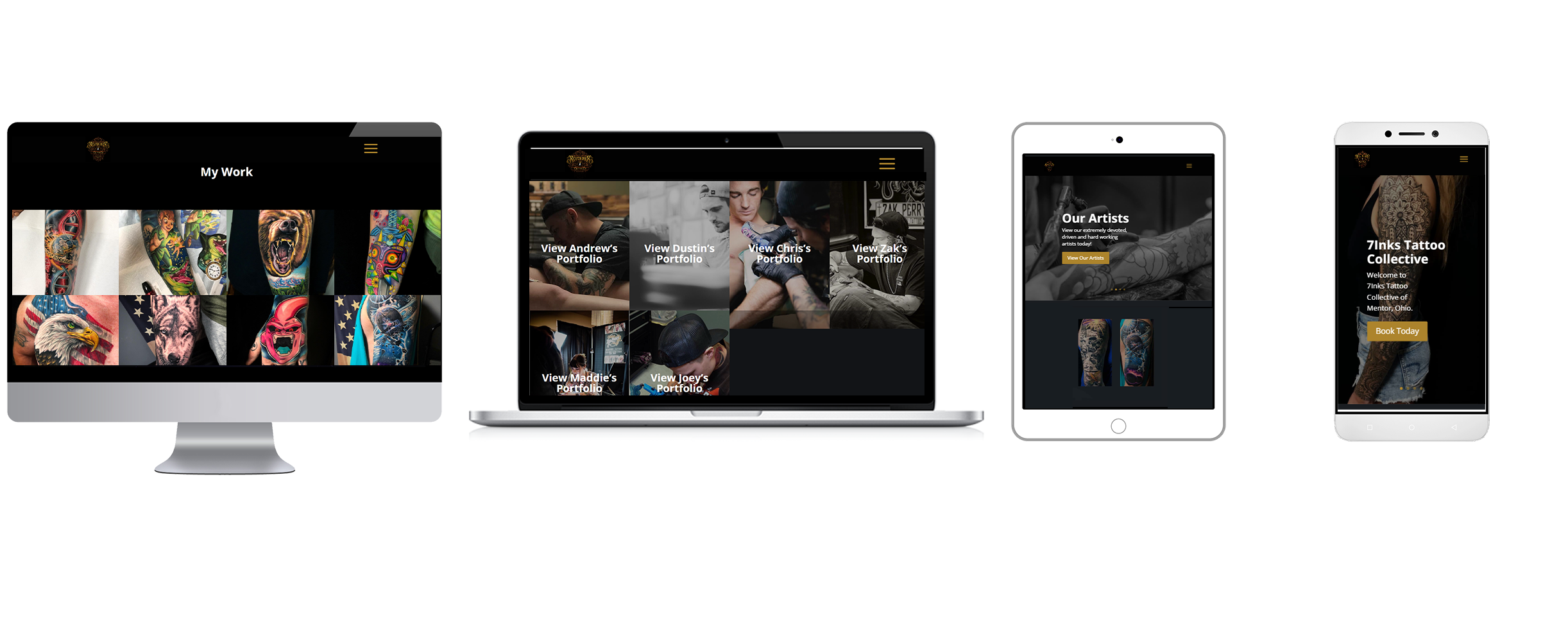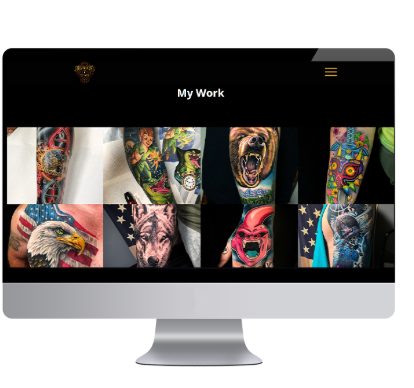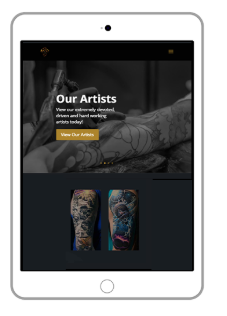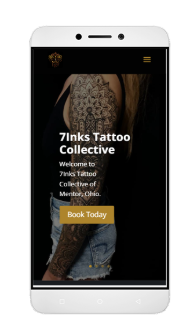 The Action Taken
I was immediately excited and felt absolutely honored to be working on this website as I felt Andrew's art is flawless! We immediately met and discussed needs. It was not long before I went home and thought out many concepts and ideas to seriously bring them out. It took me a little longer to put together a design, but once it was presented, I got an approval for the design and got right to work with building. This build was done using WordPress giving Andrew and his Artists the ability to even go in and edit content and add photos to their Portfolios and Profile Pages. I built out multiple pages, Event Posting functionalities, Profiles and Individual Portfolio Pages to seriously showcase the Artists' talents and ability to draw out and implement an outstanding tattoo that will make everyone stop to look. There were only a few custom functionalities to build this. I also added background videos and photos with Parallax Animations to really deliver and make the tattoo and overall behavior move the average consumer to go straight there. I also provided Hosting Services for 7Inks as they sit in my server with GoDaddy! 
To Conclude
This may surprise you, but the entire build was done in just three days, thus making the entire process done before the client's timing needs which was before the end of August of 2019. Three Weeks! I built 25+ pages, profiles, portfolio pages and post pages with this sleek looking design in that little bit of time! It was efficient and fast thanks to the help of Andrew and his amazing staff of talented Tattoo Artists whom all collaborated with me giving me their bios and favorite work to showcase on the website. They also gave me all of their or their assistant's emails so that I could link and test the forms. It was done so fast and well that I had very little revision to do after it was built out. The challenge was obvious, it was the time I had to design & build this out, following best practices and making it look right a the same time.
I optimized the site's code and images before pushing for launch later in August of 2019 and it was the most successful launch I have ever had having over 600+ Users visiting the site and an average of just 130 a day for one tattoo shop that would be opening soon! Many inquiries also successfully reached everyone and appointments are starting to be scheduled. I am very proud of not just myself for the efficient work done, but the team at 7Inks for the time they took to help me deliver a nice look for them. If you ever considered getting a Tattoo, 7Inks Tattoo Collective is THE spot to go to in Northeast Ohio. 7Inks will be also working with me on my Maintenance & Hosting Plans to cover quick fixes, marketing strategies, content changes and overall support for the site. Andrew and the staff will be trained for free to have the ability to change content in the site with no time and much effort to do so.