Loki's Learning Curve Website
Online Behavioral Tutoring
I was approached by Nicki Poe, the owner of Loki's Learning Curve LLC for a new website for her startup business that will tutor children with behavioral issues and help parents connect and communicate better with their children with the most flexibility possible. Nicki has a background in teaching already and has a passion for helping children with behavioral issues at school and at home as well as kids on IEP plans and Special Education. Given it being in 2020 with all the flexibility needed, this is a perfect way to explore the passion in helping children and parents online.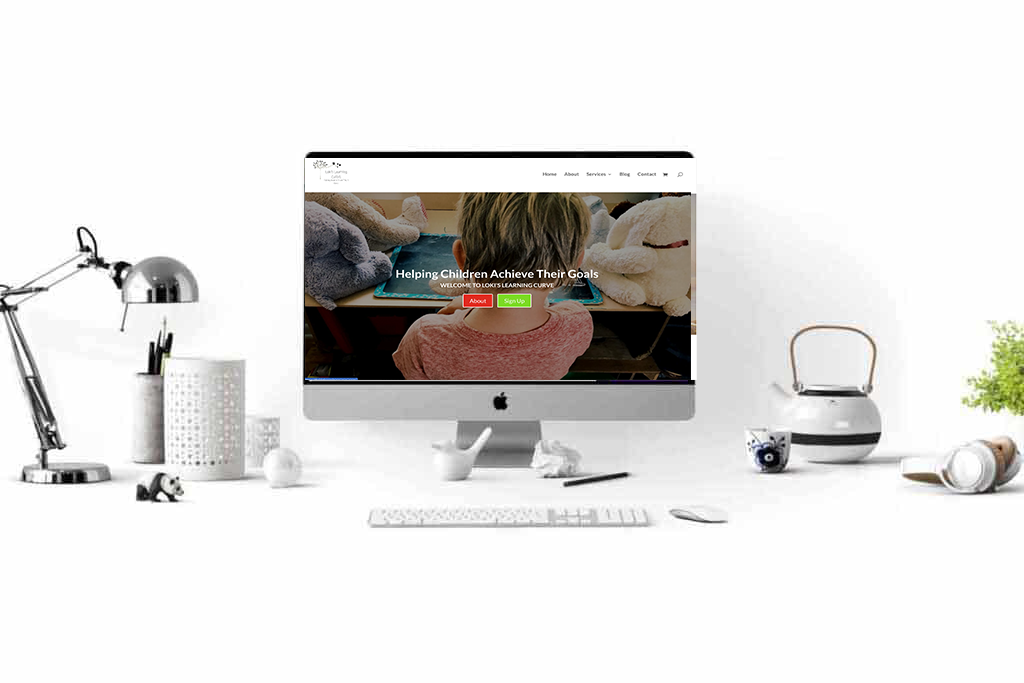 The Goal
Online Tutorial Programs & Promotion of a Kickstart Business
The goal is to get a website started up with a simple template, but enough content to entertain and connect with parents to purchase Nicki's tutoring programs. A site that is going to kickstart a business that covers an uncharted niche in education online.
Get Started
View Website
The Action Taken
After a brief research session, it was found that the topic is so niche it is hard to get inspiration for a design, so I started from scratch. The action taken was get a simple template with some fun animations setup. The website is a basic WordPress build with a sleek design. Blogging functionality is added including purchasing the programs online and having your own portal for students to learn in. The site is made for expansion as there will be more expansion coming in the future such as an in house Learning Management System as well as selling more items on the website.
To Conclude
With the website live, Nicki is now ready to kickstart an outstanding business plan and selling her online programs. She can continue her plan in helping those who do might need more help outside of the classroom.
Get started today and help your child accelerate their education goals. Loki's Learning Curve will be on my continuous All-In-One plan that will give them updates and upgrades in the future. Another thing to mention the flexibility the programs have to offer. You have to check this out today!