Furniture Store In Ashtabula
Furniture Towne is a furniture store located in Ashtabula, Ohio in the downtown area. Being open for thirty years. I met with the owner over some issues on why the website was not ranking well in the search engine. After investigating, the website appeared to not have any updates in well amount of years. With also bad listings to boot! The website needed to immediately get started.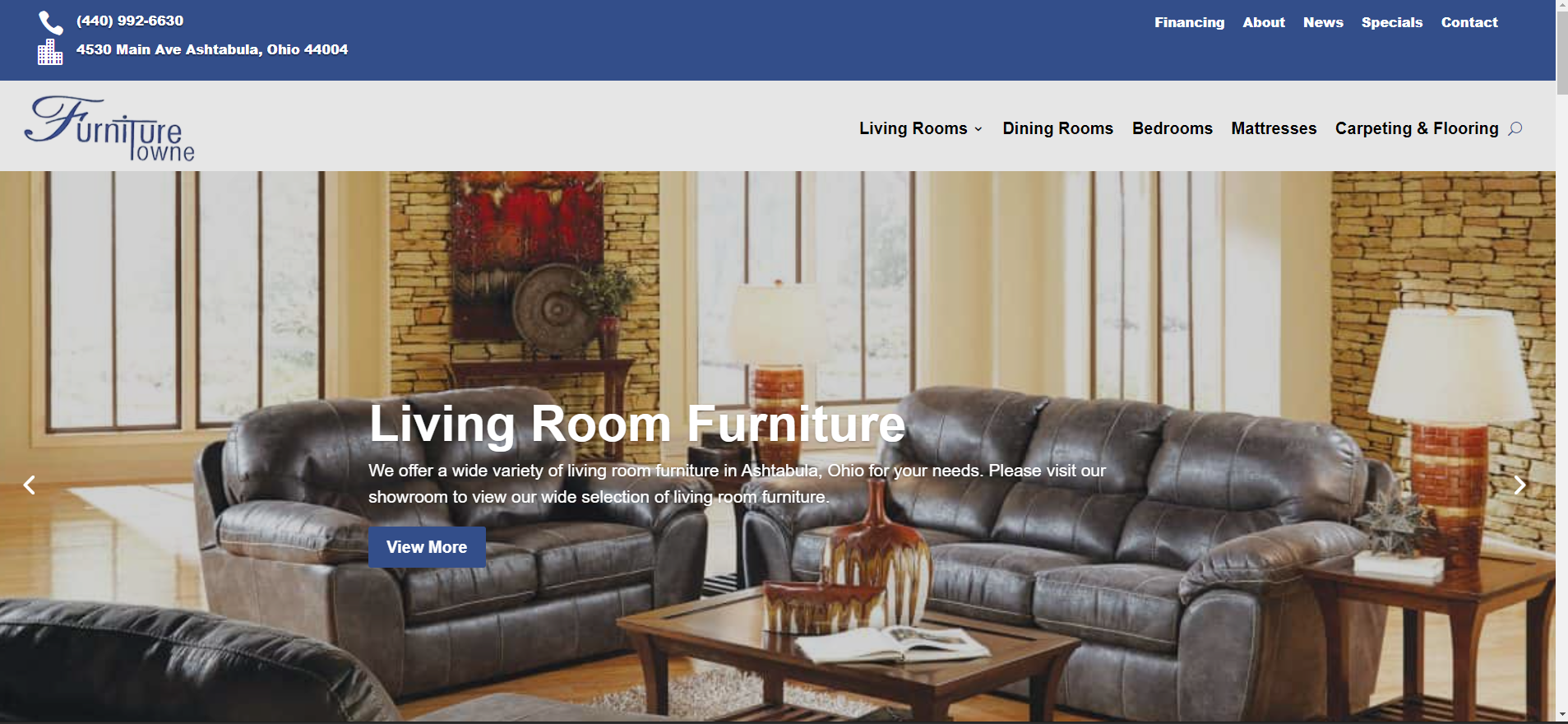 The Goal
A Website to Help Inspire Others and Provide a Path to Success!
Get a good looking website put together in order to put together a successful marketing campaign. A website with better site health scores than the industry standard, and a website with more fitting interaction for the customer.
Furniture In Ashtabula, Ohio
The Action Taken
After a few meetings with the concepting and design, I immediately got into development. This website came with blogging, forms with a modern look, animations and photo galleries of organic photos made by the store or retailers. This website was a massive organic approach in terms of images and media. With best practice SEO, and content marketing, it took us a few months to put together a website that would work long term.
To Conclude
Post-Launch there was a massive growth in the stores search presence on Google, Bing, DuckDuckGo, and Yahoo search based on our content surrounding the website's message. We ranked #1 for a straight 6 months with no concern of competition for over 15 queries on the search engines. Organically, the website in the areas of Northeast Ohio and Northwestern Pennsylvania gets an astonishing amount of local and organic traffic. This was a massive goal hit. This followed with massive growth with Furniture Towne's online presence which hit the nail on the goal giving them much more opportunity for growth.